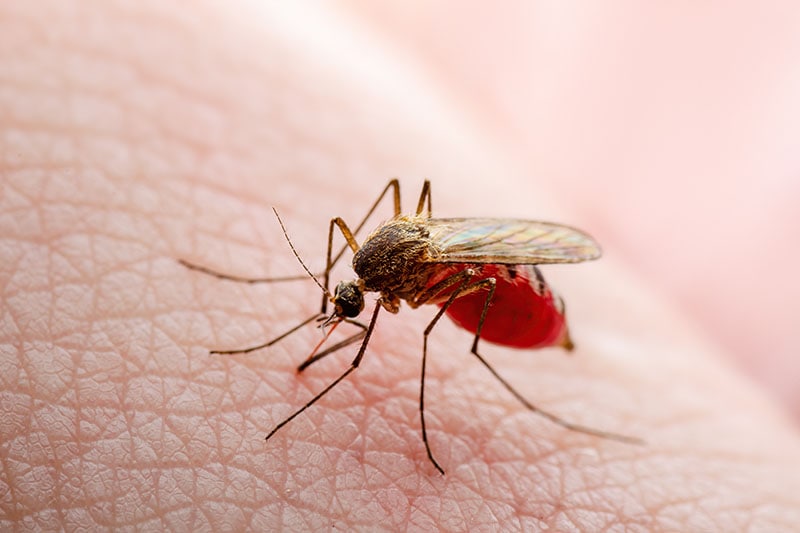 As of August 8, 2023, 126 Americans in 22 states have contracted West Nile virus, a potentially fatal mosquito-borne disease.
According to the U.S. Centers for Disease Control and Prevention (CDC), Arizona accounts for 54 cases—or roughly half the West Nile cases nationwide.
Mosquitoes are out in force this summer and carrying diseases that can harm you, your family, and your pets.
Bucksworth Services can help you fight back. Our experienced professionals help customers in the Phoenix and Tucson areas keep mosquitos and other pests away from their properties. In addition to pest and weed control, we also offer heating, ventilation, and air conditioning (HVAC) services. 
Maintenance Plans
Unfortunately, mosquitoes do not leave your yard forever, even after you treat it with bug spray. They invade our Tucson homes and gardens season after season. If you spray your yard in August, they likely will return in September. 
That is why a maintenance plan makes the most sense for mosquito control. One application offers only temporary relief, but monthly spraying from spring through fall can keep them at bay until the breeding season ends.
In addition to eight monthly mosquito control services, our Total Care plan includes snake repellent, bed bug inspections, carpenter ant and bee prevention, fire ant protection, and flea and tick coverage.
How Prevalent Are Mosquitoes?
In the U.S., mosquitoes are a nationwide problem during warm weather, even in the dry Southwest. Of the 200 types of mosquitoes that live in the U.S., some lay eggs in water, near water, or on the ground. That standing water source can be anything from a bird bath to a pond or wetlands.
About a dozen types of mosquitoes in the U.S. can carry viruses or parasites that lead to illness. The rest bite but do not transmit disease. Our experts at Bucksworth Services do not discriminate between the two. We keep them all away from your home and yard.
Surveilling Mosquitoes
Local monitoring programs identify where mosquitoes are active and what disease, if any, they carry.
By August 4, Maricopa County Environmental Services Department found mosquitoes with West Nile virus in 149 of the traps it sets out weekly to monitor the insect's activity. Mosquitoes in 39 traps tested positive for St. Louis Encephalitis, another potentially life-threatening disease.
St. Louis encephalitis typically causes mild symptoms such as headache and fever. Severe symptoms can include coma and paralysis. Many persons with West Nile virus have no symptoms or mild symptoms such as headache, joint pain, and diarrhea.  Severe cases can entail high fever, convulsions, paralysis, and brain inflammation. 
Protect Yourself From Mosquitoes
Mosquitoes are most active from dawn to dusk. If you plan to be outdoors at those times, wear loose-fitting, light-colored clothing, such as a shirt with long sleeves, long pants, and socks. Consider applying a repellent.
Mosquitoes seek refuge in shady areas and are attracted to standing water. Drain wading pools, flowerpots, trowels, toys, and any other container that collects water. Clean your gutters and be sure debris is not blocking the drainpipes.
Mow your lawn, pull weeds, and trim shrubs that might provide shade for mosquitoes.
Refrain from overwatering the landscaping.
If you have a pond, add a fountain to move the water, or consider adding mosquito-loving goldfish, koi, and guppies.
Mend holes in screens. The finer the mesh, the better to keep mosquitoes out of your home.
Plant some lavender, rosemary, lemongrass, and marigolds in your backyard. They will not be as effective as our pest control services, but their scents may help deter insects.
Control Mosquitoes Today
Our pros at Bucksworth Services are ready to help you take your Tucscon, AZ, home back from invading mosquitoes. Call us at 520-284-9930 or request service online. 
WHAT ARE YOU WAITING FOR?

CALL BUCKSWORTH!